Welcome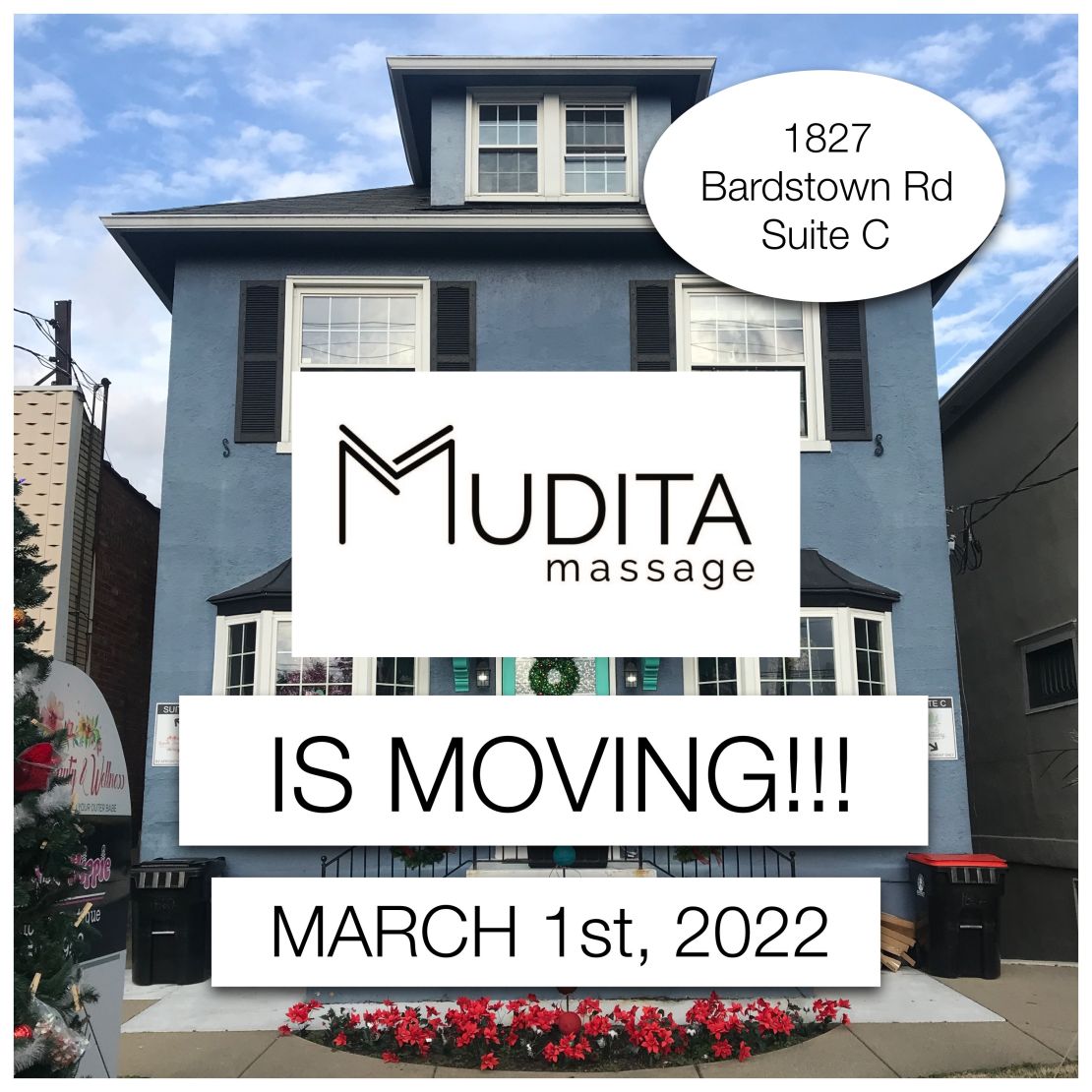 Attention! Beginning March 1, 2022, all appointments booked will be held at my new location in the Highlands, at:
1827 Bardstown Rd
Suite C
Louisville, KY 40205
My entrance is located in the back of the building. There is parking available behind the building, the spaces for my office will be clearly marked. I'm looking forward to working with you in my new space!
Welcome to Mudita Massage! Mudita means "sympathetic joy", or in other words, an unselfish joy in the wellbeing of another. This feeling is what drives my practice. I am dedicated to improving your overall health and wellbeing in any way I can.
If you're looking for an excellent licensed massage therapist, you've come to the right place. I have been practicing massage for 14 years and I am deeply grateful to be in this field. I am trained in a number of modalities (Swedish, Deep Tissue, Sports, Prenatal, and Hot Stone. Just to name a few!) in order to tailor each session to your specific needs.
My office is located on Bardstown Road in the Highlands. If you'd like to set up an appointment with me, click on "Schedule Appointment", from there you may book online. You may also call, text, or e-mail me with any questions. I look forward to seeing you!
Thanks for visiting, and have a great day.